Southwest Suites is locally owned and operated and has been successfully in business for over 25 years. We take pride in the fact that we can offer our customers the very best facilities in Albuquerque & Rio Rancho at the very best prices available! Southwest Suites is dedicated to providing the finest in Business or Personal extended-stay accomodations. Our services extend well beyond the conventional to make your corporate trips as productive and enjoyable as possible!
Our concierge services provide our guests with courier services, dry cleaning, meal delivery, grocery shopping, discounted car rentals, on site massage therapists and many other services to make your stay a relaxing and enjoyable experience. All these make staying with Southwest Suites a prudent money-saving business decision. Let us be your advocates!
When you compare our properties and services to our competitors, you will see how much more you are getting for your money.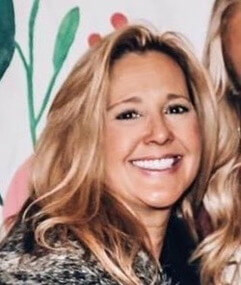 Stephanie Basinger
Qualifying Broker
REC-2022-0790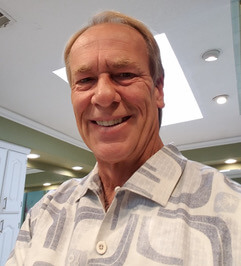 Larry Basinger
Associate Broker
We'll Find You The Perfect Place
Send us all the details of your trip and we'll ensure you the best possible luxury rental in the Albuquerque area.
We Work With Your Schedule
Visiting Albuquerque for a film shoot? Or perhaps you're renovating your home and need a place to stay. Our flexible agents are here to find solutions.
Any Request, just ask
We provide only the best in concierge and cleaning services for our properties. No need to do anything yourself. When you stay in a Southwest Suites property you know you'll be taken care of.
Why Us
We offer the finest business or personal extended accommodations in Albuquerque
With over 30 years working with individuals, corporations, the labs, KAFB, and the film industry we have the experience and inside knowledge to connect you with the perfect temporary housing to suit both your style and budget.
Our service begins right now. We take pride that you receive premium-level service without the premium price. You could spend hours looking for the right rental properties or, you could contact us and rest easy.
Our experienced local team will visit with you to fully understand your needs so that we can connect you with the ideal property to enjoy the comforts of home for an extended stay. With a huge variety of housing options including luxury apartments, casitas, lofts, condos and private homes of all sizes, we are able to meet the most discriminating requests.
Enjoy knowing that you are working with a professional, experienced and friendly team that will handle all of the details. We provide quality, professionally-cleaned, inventoried, top-conditioned properties. No unpleasant surprises here!
It's no wonder Southwest Suites is the number one choice for rentals for Albuquerque and the surrounding areas. When travel for business, pleasure, or relocation brings you here, Southwest Suites boutique leasing service will have you feeling right at home.
Entertainment, Film + Production
Production housing
Crew accommodations
Touring groups
Filming locations
Corporate + Executive
Business travel
Corporate suites
Executive apartments
Relocation
Individuals
Leisure Travel
Relocation
In-between homes
Temporary stay during a home renovation
Albuquerque Industry & Employers
Military, Kirtland Air Force Base (KAFB)
Government contractors
Sandia National Laboratories
Los Alamos National Laboratories
University of New Mexico
Intel
Entertainment, Film + Production
With over 15 years of working directly with film and entertainment, Southwest Suites understands the unique needs for talent and crew accommodations. We have deep relationships with agencies that specialize in production support, travel, and concierge needs. Consider us your production logistics partner!
We understand that busy and hectic film days in a new city can make it difficult to relax and recharge. We can provide a homelike experience for your talent that helps them be ready for a new film day. Our large portfolio of furnished apartments, casitas, lofts, condos, and long-term hotel suites allows us to provide a stay that meets your needs: location, amenities, and personality.
Southwest Suites is a registered local business that qualifies for the NM Film Credit.
Southwest Suites works with all of the productions that film in New Mexico. View our partners.
Corporate + Executive
When your executives need to travel you could put them up at a costly hotel, or we could help you provide an all-inclusive corporate apartment experience that provides a more homelike atmosphere.
We are professionals. We understand how business does business. We are happy to set up direct billing options, purchase orders, contracts etc. that you need for your accounting systems. We will ensure that your business travelers have the tools they need (like wifi) to attend to their work.
Individuals
Visiting the Land of Enchantment? Why not make your stay more memorable with a unique furnished rental property that gives you the true feeling of the Southwest? We can arrange travel lodging in Albuquerque and the surrounding areas, and Southwest Suites is connected both nationally and internationally. We provide a full-service alternative to Airbnb and VRBO. No unpleasant surprises. We inspect each property and ensure everything is ship-shape before you arrive. And, we are just a phone call away if a need arises.
You don't have to be traveling to ABQ to benefit from our services. We are happy to help you find the perfect temporary home if you've sold your home and are waiting for your new home to be ready, if you are renovating and just can't take the construction mess one day more, or if you've decided to make Albuquerque your new home.
Albuquerque Industry & Employers
We have relationships with Albuquerque and New Mexico's industries. Southwest Suites is a woman-owned small business and is contracted with both military and government. Short-term housing, relocation, or an extended stay for a contract - we have it in our portfolio and can have you comfortably at work in a jiffy. Because we are based right here, we understand the commuter traffic, schools, personalities, and amenities of our unique neighborhoods. Let us help you get to know this great city.
Greg P.
La Crescenta-Montrose, CA
I just moved into one of Southwest Suites Corporate Apartments and I must say that I am truly amazed at the attention to detail. The apartment was clean, comfortable and decorated so tastefully, not the typical cold corporate apartment. The customer service I have found to be very prompt, pleasant and extremely helpful in terms of getting all of the needed information and assistance upon move in. I travel for a living and usually stay in corporate apartments and it is usually a hectic and frustrating experience moving into a new apartment, however that has not been my experience with Southwest Suites. My experience with Southwest Suites has been by far the most pleasant and relaxing yet. When I asked for something additional, the courier had it at my door right away. I have only experienced customer service like this in a five star hotel. I would recommend Southwest Suites over any other company that I have ever used and I have already happily recommended to many of my associates. Thank you for going the extra mile Southwest Suites.
I have stayed with Southwest Suites four times over the years and have always had an exceptional experience. I travel extensively and use corporate housing all over the US and they really stand out…
Southwest Suites has been a vendor of ours for many years and in that time we have always received Outstanding customer service. We use corporate housing all over the nation and we receive more compliments from our Southwest Suites guests than any other corporate housing company we use. Their efforts have produced high quality results time and time again. For this reason we highly recommend Southwest Suites as an "Exceptional" corporate housing company for any individual or company.
If you travel as I do for extended periods of time, and will be working or staying in Albuquerque, Southwest Suites is your absolute best bet for short term housing.
I work in the film business and for many years traveled and rented both inside and outside the US. My stays average between 5 to 8 months so where and especially who I rent from is a high priority. I've found both Southwest Suites and Joyce Smith to be a first rate business.
Easy to work with, responsive, with well furnished rentals, and a very flexible rental/lease policy. Believe me, those 4 things are very, very hard to find when looking for temporary housing.
As a result of years of travel I've developed a certain expectation as far as how well a rental unit is outfitted. The place I rented not only met my expectations but honestly exceeded them. So if you travel as I do, and find yourself in ABQ, do not hesitate to contact Joyce at Southwest Suites.
Read more reviews from our customers at our Yelp Page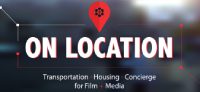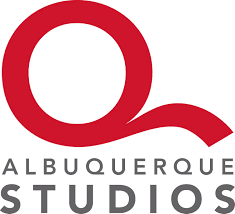 Albuquerque Studios
Press Release from PRWEB.com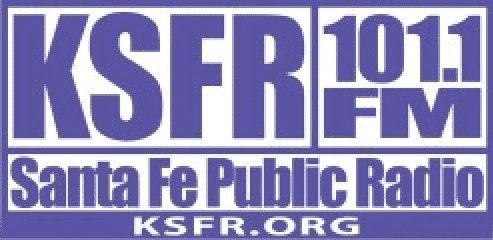 KSFR
Radio Interview with CinemaScope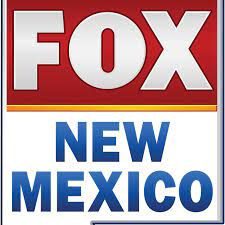 Fox News - KRQU
In the Community: The Booming Film Business

Film Business Alliance of New Mexico
Have Questions about our properties or services?
Fill out the form below with your questions and we'll be happy to send you more information.